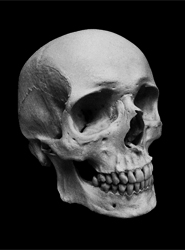 TERMS OF USE:
SEWING LOAD-BEARING EQUIPMENT IS EXTREMELY DANGEROUS. IF YOU CHOOSE TO SEW AND USE LOAD-BEARING EQUIPMENT, YOU OR SOMEONE ELSE WILL LIKELY BE INJURED OR KILLED, PROPERTY WILL BE DESTROYED, AND IT WILL BE YOUR FAULT.
1. Agreement to Terms of Use
PLEASE READ CAREFULLY. BY ACCESSING THIS SITE, YOU ARE EXPLICITLY ACKNOWLEDGING THAT YOU HAVE READ AND UNDERSTOOD THE AUTHOR'S TERMS OF USE AND ARE AGREEING TO BE BOUND BY THEM. IF YOU DO NOT AGREE TO THESE TERMS, YOU ARE NOT AUTHORIZED TO USE THIS SITE OR THE INFORMATION THEREIN.
THE AUTHOR RESERVES THE RIGHT TO CHANGE THIS AGREEMENT AT ANY TIME. YOU ARE RESPONSIBLE FOR CHECKING IT PERIODICALLY FOR CHANGES. YOUR CONTINUED USE OF THE WEBSITE AFTER THE AUTHOR MADE CHANGES WILL MEAN THAT YOU AGREE TO THE CHANGES.
2. Sorry, No Minors or Children
If you are under 18 years old, you do not have permission to use this site or the information therein. Sewing load-bearing equipment is extremely dangerous, and should never be attempted by someone under 18 years of age. For that matter, if you are interested in climbing or any dangerous or risky sports, the author begs you to consult with your parents and other adults who are experts.
3. THERE IS NO WARRANTY
The information here in no way creates an implied or express warranty or purports to provide information sufficient to create safe or effective climbing gear. To the fullest extent permitted by law, in no event will the author be liable for any kind of damages arising out of or in connection with the website, or your foolhardy attempts to create your own load-bearing gear.
The information in this website is by no means definitive or scientific. Do not think that the results of these experiments are reproducible, accurate, or complete. By reading further you accept that any information in this website is for information purposes only, so as at most to suggest some ideas for your own independent design and subsequent testing for your own specific application. By reading further you accept full responsibility for your actions and absolve the author of all liability as you toy around with this very dangerous type of do-it-yourself project. Any apparent claim or suggestion as to safety within this website has no basis in reality and should be evaluated independently by your own design and testing before being put into load-bearing situations.
THE AUTHOR IS NOT RESPONSIBLE FOR ANY INJURY, DEATH, OR PROPERTY DAMAGE INCURRED FROM TRYING TO REPLICATE THE EXPERIMENTS RECORDED HERE.
5. LIMITED LIABILITY
TO THE FULLEST EXTENT PERMITTED BY LAW: IN NO EVENT WILL THE AUTHOR BE LIABLE FOR CONSEQUENTIAL, INDIRECT, INCIDENTAL, PUNITIVE, RELIANCE, EXEMPLARY OR SPECIAL DAMAGES ARISING OUT OF OR IN CONNECTION WITH THIS AGREEMENT OR USE OF INFORMATION.
If you are interested in rock climbing, sailing, rescue or any other activity that relies on load-bearing equipment, you should seek expert instruction and only use professionally manufactured, tested and certified gear. A reasonable person does not make their own load-bearing equipment.
Rock climbing, or any other application for load-bearing sewing, incurs real risks and any seam that fails will have severe consequences to life and limb or property.
6. Miscellaneous
This agreement shall be interpreted in accordance with the laws of Massachusetts without reference to its choice of law rules. The exclusive jurisdiction and venue for any action under this agreement shall be in the state and federal courts in the state of Massachusetts. You agree to accept the personal jurisdiction of such courts.
By clicking on this link, you are agreeing that you have read the terms of this agreement, and agree to all of the terms. You also are agreeing that you understand that sewing load-bearing equipment is extremely dangerous, and that any mishaps, injury, embarrassment or death resulting from your use, is solely your fault.
BY READING INFORMATION ON THIS SITE YOU AGREE TO THE TERMS OF USE AND UNDERSTAND THAT SEWING LOAD-BEARING EQUIPMENT IS AT YOUR OWN RISK